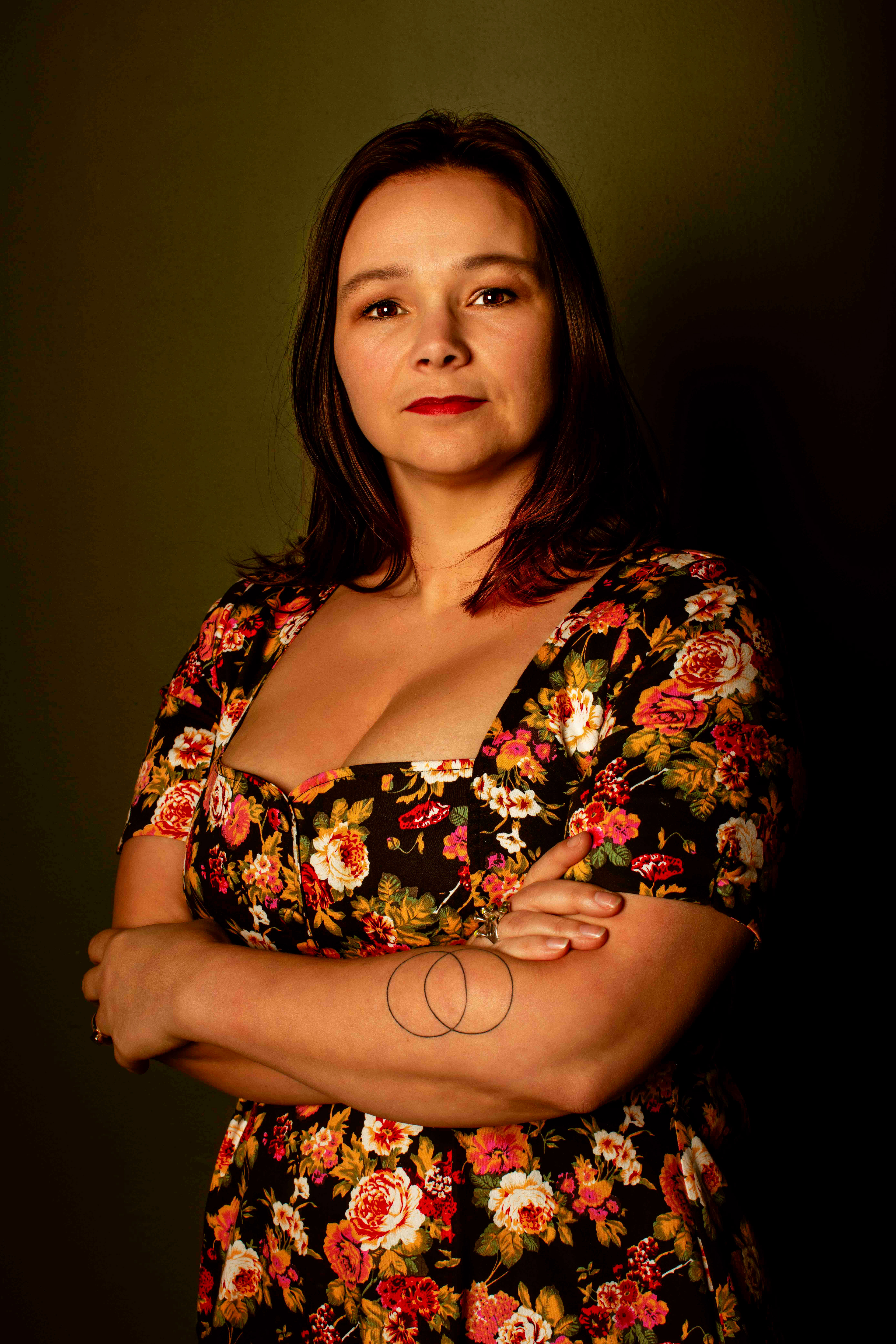 Saskia de Wal is a fine art photographer facinated by pleasure, food and the feminine. Believing in the real and the raw of life. Celebrating earthly pleasures.
 "Everything is interconnected. Life is greedy. Greedily taking in nature. Greedily absorbing beauty and sensuality. Life has to be lived to the fullest. And that goes with boundless and expressive images with a loose touch."
Biography 
Her career started in 2011 when she was given a cookbook photographed by the great Tony le Duc. Saskia fell deeply in love with his work and was inspired to take some of her own food pictures in restaurants. At some point, she even earned some money off it. She wanted more and was determend to become a professional and succesfull foodphotographer. Saskia studied photography at the Photo Academy in Amsterdam. Alongside the intensive study, and being a single mom of a 3 year old toddler, her professional career took off in a way she could not imagine. In her first year as a photography student, she shoot a cookbook and the book became a bestseller. Several editorials and covers for national magazines followed.

 She created a series of the Seven Sins and resulted in a big solo show and great publicity in Haarlem, the Netherlands. Upon which the art world was inspired by the trinity of pleasure, food and femininity, and many bought her artwork.
Last few years she worked as coverphotographer for Appetizer Magazine while she was she working on her personal projects.
Her No Rules series is been selected for the international
Foodphoto Festival
in Denmark and will be exhibiting her work in june this year.  
Her current project is about Selfpleasure. 
Curriculum

 



Education


2011 -2016 Photoacademy Amsterdam 
Exhibitions


2013 Fotogalerie Amsterdam, groupshow
2013 MECC Maastricht, solo - Sensualfood
2014 Hotel Lion D'OR Haarlem, solo - Seven Sins
2014 Galerie SPW59, solo - Seven Sins
2016 MECC Maastricht, solo - foodphotography
2018 Hedone Berlin Festival>>, group - Sacred Vulva's
2019 Seinwezen, Haarlem, solo - No Rules

***UPCOMING: June, 2019 Foodphoto festival, Denmark>>, group - No Rules
Magazines, editorials and others


2012 Vrouw & Passie, artist presentation Sensualfood
2013 Ik bak geweldig jij trouwens ook, book
2013 Desemenzo, food packaging
2014 Uniekaas, product (ITALY)
2014 Elle Eten Magazine, editorial
2014 Delicious Magazine, editorial
2015 I Sea Pasta, food packaging
2017 Hollandse Klassiekers annu no, book
2017 I Sea Wraps, food packaging 
2017 Bodegal brewery - reportage  (DENMARK)
2017/2018 Appetizer Magazine, coverphotography 
2018 Wendy Magazine, editorial
2018 Mesjokke Chocolat bars, productphotography
2018 Vision Magazine, artist presentation No Rules
...and many more magazines, restaurants